has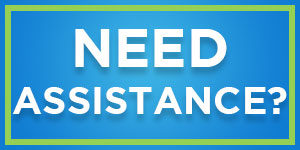 In some fashion, every family will be impacted by the COVID-19 virus. In an effort to provide support and assistance during this time, the church board has several ministries ready and in place.
Volunteers have been reaching out to members for prayer requests and to offer encouragement.

Volunteers are in place to provide assistance with things like picking up prescription medications for those who

shouldn't go out, assisting with grocery pick-up, etc.

If you are unable to work due to COVID-19 related lay-off or other impacts, and need assistance during this time, the church may be able to help.

Please call Pastor Jay (217-638-2723) or the church office (217-529-6771) for assistance.
Below are links to resources including everything from online fitness platforms to resources to assist you and your family during this time of social distancing.
Following is some information to help those needing a break from cooking every meal with their children/spouse home,

here are some helpful ways to do this while conserving funds:
Mariah's Restaurant – FREE kids meals
Kids meal options are: Lasagna, Fettuccine Alfredo, Spaghetti w/Marinara, Chicken Fingers,

Grilled Cheese, or Butter Noodles.

Buy One Get One Half Off dinner entrees

Hours 11am-8pm for all of the above 217-793-1900

3317 Robbins Rd. Springfield, IL 62704
Subway in Chatham – FREE kids meal
Kids meal options are: Mini sub (turkey, ham, roast beef, or veggie), a side item, and a 20 oz fountain drink.

317 N. Main, Chatham, IL 62629
Chaditos– FREE meal for school aged children.
Beef or chicken taco, nachos, and some type of fruit for school aged children.

3030 S. 6th Street, Springfield, IL 62703
Hy-Vee– FREE lunch for all children
Sandwich, granola bar, piece of fruit, water, and a cookie

2115 S. MacArthur Blvd, Springfield, IL 62704
McAlister's Deli– FREE lunch for all children
Turkey and cheese sandwich, chips, applesauce, and a cookie.

Monday-Friday from 11am to 1pm

2917 W. Iles, Springfield, IL 62704