Fred Prince
Fred joined Springfield First on May 22, 2005. Fred came to Springfield First from Union Lake, Michigan. He has served in the Nazarene Church since the invention of the wheel! He and his wife, Teri, have been married since 1979 and have 3 children, Nate (Chanel) and grandsons Connor, Pierson and Liam; Ashley Chismark; and Lauren (Andrew) Luecke and grandson Fischer. He loves the University of Michigan, the Detroit Tigers, and even the Detroit Lions. But most of all he loves being a Christ follower who has the privilege of telling others about our Savior!

Tim and Peggy Tripp
Tim and Peggy have a vision that everyone openly recognizes and embraces that we were created by God for one purpose, to worship him through the way we live our lives. It's not just an opportunity, but our biblical responsibility to worship and serve Christ! Tim and Peggy along with their three children have all been active with the music portion of worship along with several other ministry areas of the church since 2009.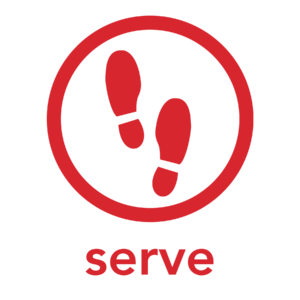 Jay Bush
When I was 15 years old, I accepted God's call to the ministry. To fulfill that call, I attended Olivet Nazarene University where I graduated with a B.A. in Religion, and then earned a Master of Divinity degree at Nazarene Theological Seminary.
During my freshman year at Olivet, I met my wife Roxanne, and we were married in May of 1995. Our beautiful daughter Easton was born while I was in Seminary. Yes it is true – she is named after a softball bat! Our "little man," Austin, (Roxanne wouldn't let me name him "Nike") joined the family in 2002. He keeps our life very interesting.
I love playing with my kids, watching sports, following the Michigan Wolverines, and working with students…not necessarily in that order!
I want to see our students love God with everything they've got; live out their relationship with God everywhere they go; and have a passion for their friends to come to know Christ. That is what God wants for us.
Looking forward to sharing this journey with you.
Peggy Tripp
Although this is the first time Peggy has been an office manager, her attention to detail, organizational skills paired with a pleasant personality and a love for the Lord made this a good fit for her.