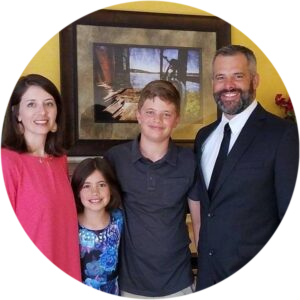 After serving in ministry positions at Nazarene churches in Illinois, Florida, California, and Ohio, Pastor Ben has returned to his home church to serve as Lead Pastor for Springfield First Church of the Nazarene.
In 2002, Pastor Ben graduated from Olivet Nazarene University with a degree in youth ministry.
Pastor Ben is married to Michelle, and father to Jackson and Natalie. He enjoys playing disc golf, coaching Illini Basketball from his couch, drinking overpriced coffee, and spending time with family.
Pastor Ben is loved by God, and he wants you to know that you, too, are loved by God.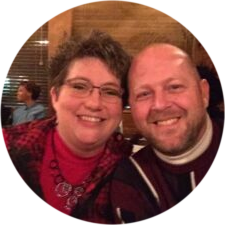 Tim and Peggy Tripp
Tim and Peggy have a vision that everyone openly recognizes and embraces that we were created by God for one purpose, to worship him through the way we live our lives. It's not just an opportunity, but our biblical responsibility to worship and serve Christ! Tim and Peggy along with their three children have all been active with the music portion of worship along with several other ministry areas of Springfield First Church of the Nazarene since 2009.

Jay Bush
Pastor Jay has been our Youth Pastor since 2006. Pastor Jay loves working with students and pointing people toward Jesus Christ.
Pastor Jay and his lovely wife, Roxanne, have been married for 25 years and have two grown children, their daughter Easton and their son Austin.
Pastor Jay loves sports, namely the Dallas Cowboys, Michigan Wolverines, Detroit Red Wings, Detroit Tigers, Los Angeles Lakers and LA Dodgers.
Pastor Jay graduated from Olivet Nazarene University in 1994 and Nazarene Theological Seminary in 2000. He has been working in Student Ministry for 27 years.
"I want to see people learn to love God with everything they have got; then to go and live out that love everywhere they go; and have a passion for others to come to know Christ as well."
Peggy Tripp
Although this is the first time Peggy has been an office manager, her attention to detail, organizational skills paired with a pleasant personality and a love for the Lord makes this a good fit for her.