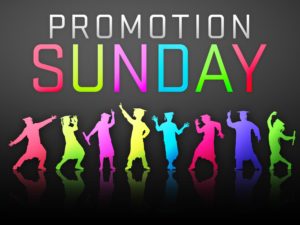 DURING THE SUNDAY SCHOOL HOUR, WE WILL CELEBRATE PROMOTIONS TO THE NEXT SUNDAY SCHOOL CLASS AND BRIDGE STUDENTS TO THEIR NEW TEACHERS. CONTINENTAL BREAKFAST PROVIDED
IN THE MAIN WORSHIP SERVICE, WE WILL CELEBRATE OUR

GRADUATES!
HIGH SCHOOL GRADUATION PARTY TIMES!!!
THE CHURCH FAMILY IS INVITED TO STOP BY AND CONGRATULATE OUR GRADUATES AND EXTEND WELL WISHES AS THEY BEGIN A NEW STAGE OF LIFE'S JOURNEY!
SUNDAY, MAY 19TH FROM 2 UNTIL 4PM
FIRST CHURCH OF THE NAZARENE
5200 SOUTH 6TH STREET ROAD, SPRINGFIELD
SUNDAY, JUNE 2ND FROM 1 UNTIL 4PM
9 LAKE KNOLLS DRIVE, CHATHAM
SUNDAY, JUNE 2ND FROM 1 UNTIL 4PM
113 VERONA DRIVE, SPRINGFIELD
SUNDAY, JUNE 2ND FROM 3 UNTIL 5:30PM
FIRST CHURCH OF THE NAZARENE
5200 SOUTH 6TH STREET ROAD, SPRINGFIELD
SUNDAY, JUNE 9TH FROM 2 UNTIL 9PM
405 EAST LAKE SHORE DRIVE, SPRINGFIELD