JOIN THE FUN AND FELLOWSHIP WITH SISTERS IN CHRIST
Register with the envelope in the bulletin
or by contacting the church office no later than

April 12th

.
All ladies are invited to come and bring a friend to the craft day! Choose 1 or 2 items to create (time will not allow for more than 2 items). Bring your own paint & paintbrushes, if you prefer your own or we will provide them for you. Items that use stencils are easy, no experience needed. DIY items are done without stencils and are done freehand.
Stencils/paint/supplies – or bring your own if you prefer

Beverages

Bring snacks to share


Door Prizes

FUN!!!
Questions – please contact the church office at 217-529-6771
Option A
"Clay Pots" set of 3

DIY – $10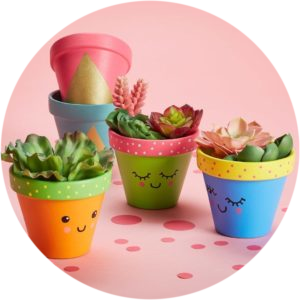 Option B
"Hello Summer"
10″x18″
STENCIL – $12
Option C
"Hello Spring"
48″
STENCIL – $20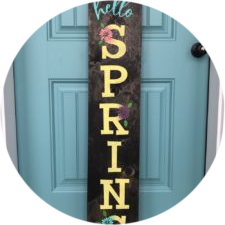 Option D
"Patriotic Block"
6″x8″
Stencil – $8